3 tags
1 tag
4 tags
3 tags
"The ART of knowing what you can live without."
– #Life101 #Negotiation (via dknyprgirl)
3 tags
5 tags
2 tags
Watch
Hope is all around us…Let's capture it together! #Rwanda #TEOHProject #photography 
1 tag
3 tags
Tara's Thoughts...: Help Us Capture Hope in... →
taranicolemoss: We've launched our first Indiegogo campaign! Last year, my friend Yolande Morris came back from a six-month stay in Rwanda telling me about this amazing organization, THE TEOH PROJECT-Through the Eyes of Hope. We went to their exhibit at Bourbon Coffee USA and I was in love… Please share and support this initiative!
3 tags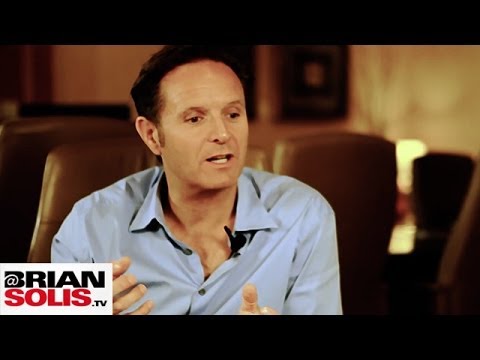 4 tags
Global Citizen Festival - Music that fights... →
2 tags
#SGSglobal Day 3 Recap →
4 tags
#SGSglobal Day 2 Recap →
1 tag
#SGSglobal -10 great quotes from the Social Good... →
theglobalconversation: With thanks to ArmchairAdvocates.com
1 tag
"There can be no gainsaying of the fact that a great revolution is taking place..."
– Martin Luther King Jr - quoted by Larry Irving at #SGSglobal on "Shrinking The Digital Divide"
1 tag
Social Good Summit Day 1 Recap →
#SGSGlobal
1 tag
We Advance U - Haiti →
Women's Empowerment Program founded by actress Maria Bello
3 tags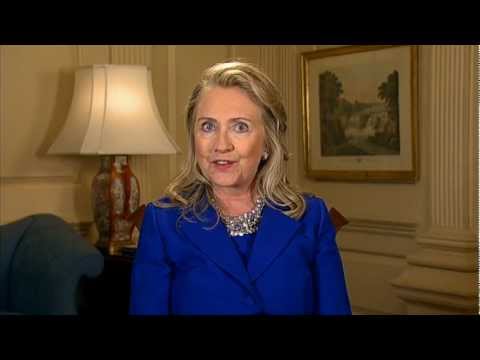 2 tags
I Was Here →
World Humanitarian Day
Join the Global Conversation →
SGSglobal
3 tags
Got Plans this Weekend?
I will be attending and blogging at the SOCIAL GOOD SUMMIT this weekend at the 92nd St Y in NYC!  Join the conversation at #SGSGlobal!
5 tags
2 tags
5 tags
Rwanda Rising... →
Rwanda 18 years post genocide, charity:water focuses their September campaign on the Land of a Thousand Hills!
2 tags
Tara's Thoughts...: faking it. →
taranicolemoss: I found this on David Duchemin's blog and it totally struck a chord with me… "Faking It." Every artist I know, particularly those who feel uncomfortable calling themselves artists, feels like they're faking it. In those moments when I'm totally transparent and feeling brave, I'll tell you… The Creative Pursuit…
4 tags
"#PR101 Confirmation is king. Don't assume. Follow-up."
– (via dknyprgirl)
5 tags
2 tags
3 tags
4 tags
3 tags
Focus Friday!
All this week, I've been reviewing books from my summer reading list, but this next book Steve Jobs, the biography of recently deceased Apple founder, Steve Jobs, is a doozy at a whopping 914 pages on my e-reader (roughly 600 pages in hardcover).  So while I am still reading through, here is something that I find absolutely fascinating about Steve Jobs, his intensity.  "Job's...
3 tags
Are You A Quitter?
"Winners never quit and quitters never win!" Are you a Quitter? Of course you're not. No one ever likes to admit to defeat and by the very definition, quitters have been defeated, raised their white flags and gone home. Well, in Jon Acuff's new book Quitter: Closing the Gap Between Your Day Job and Your Dream Job, the author makes a strong case for quitting your job - at...
5 tags
What the Most Successful People Do Before...
"Early to bed, early to rise, makes a man healthy, wealthy and wise…." were the words of the old nursery rhyme that I learned growing up. It was cute but never something that I lived out in real life. But over the years, I noticed that I never have enough time during the day to do everything that needs to be done. But as I am writing this and certainly by the time you read this,...
6 tags
Nothing To Lose, Everything To Gain...
Soooo…. I've been M.I.A. for a few months, basically my work/life balance get out of whack and I had to re-prioritize a few things. But now I'm back and ready to share some of what has been happening with me. First, I went on vacation!! I was very excited to be away for the last few days lying on a beach and catching up on sleep.  I was also able to catch up on some reading as...
"If you want to know where your heart is, look where your mind goes when it..."
– Bernard Byer (via dknyprgirl)
"Life is not a dress rehearsal, you have to go for it. But it takes hard work..."
– My advice for the Class of 2012 via Independent Fashion Bloggers. Click through to read more… (via dknyprgirl) Great advice!
"#Job101 Being a successful manager is 10% management and 90% the ability to..."
– (via dknyprgirl)
5 tags
2 tags
World Water Day
Today is World Water Day. Today we recognize that nearly one billion people on our planet still live without access to life's most basic need: clean, safe drinking water. Lack of access to safe water and basic sanitation kills more people each year than all forms of violence, including war. Women and children in developing nations walk hours every day carrying dirty water home to their...
5 tags
5 tags
dknyprgirl: Girl Crush →
dknyprgirl: A wise friend once told me that in life it's always about attraction, not promotion. You can't make someone like you- they have to want to. On the flip side, you can end up liking someone for inexplicable reasons. Again, attraction rules. Twitter is a social platform, but to me it's really the…
5 tags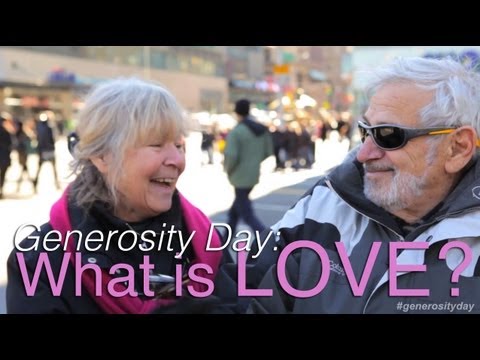 HEART THE CAUSE!
"For this was Saint Valentine's Day, when every bird cometh there to choose his mate." - Chaucer  Cue the red roses, teddy bears and chocolates, tomorrow is Valentine's Day!! A day dedicated to L-O-V-E! It's not just a day for romantic love but truly a day to celebrate and give the very best to those you love. In fact, some have renamed February 14th as Generosity...
4 tags